Edna has two different wig looks in Hairspray.
The first is her hair up in curlers.  The second look comes after her "Welcome to the 60's" makeover with Tracy and Mr. Pinky.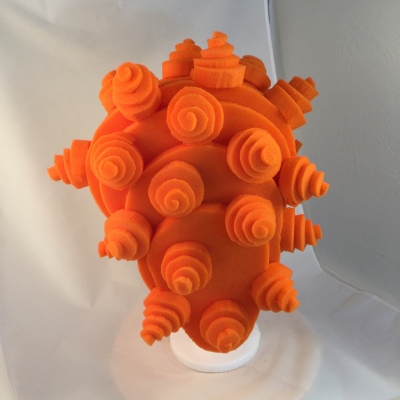 What You'll Need to Make 'The Edna'
1" Open Cell Foam, Orange Color, and
1/2" Open Cell Foam, Pink Color for the curlers
Electric Carving Knife or Scroll Saw
Hot Glue Gun (with low setting)
Large Paper to Create the Pattern
Foam Wig Head (optional, but it helps!)
The Edna in Curlers look is an inspired replica of the wig that Chris March created.  Since I didn't have the orange or pink foam at the time, I had to dye white foam using Rit dye.  I think it turned out pretty good and is the perfect look for Edna before her makeover!
Share This Page: